Ever wonder how useful the Find My iPhone app is? Me too... So tonight I went to a beach in Seattle with my Wife & Daughter. We're vacationing in Seattle. I know what you're saying "Who vacations in Seattle?". I asked myself the same question while suggesting it to my wife a few weeks ago. Shes a born and raised Seattlite, and our last trip was Thanksgiving in NY, so it only seemed like the right thing to do.
The beach was nice, and pretty much as you'd expect. Windy, cold, a drizzle from time to time, you know, perfect Seattle beach weather!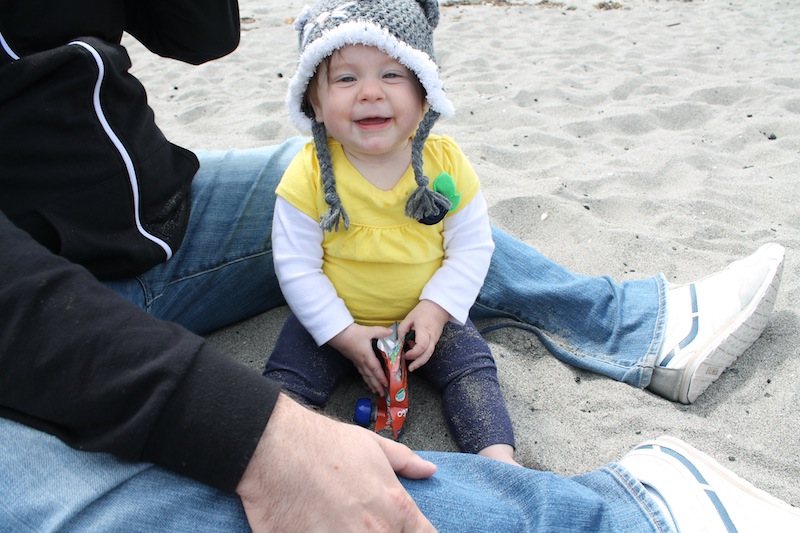 So when my wife came back from getting her bag out of the rental car, informing me that she had locked the keys in the trunk, I was thrilled. Anyone with AAA or an American Express need not worry too much, you call them, they send someone out to help you get into the car, awesome!
...about an hour later the auto rescue guy pulls up to save the day. He placed 2 mini inflatable bags between the driver side door and the car body. One near the lock, the other above the window by the roof. Next he pulled our a specialized snake. I swear, he had the door open and the car alarm obnoxiouslly whaling in like 20 seconds. With that, we then opened the trunk, found the keys and were ready to call it a day.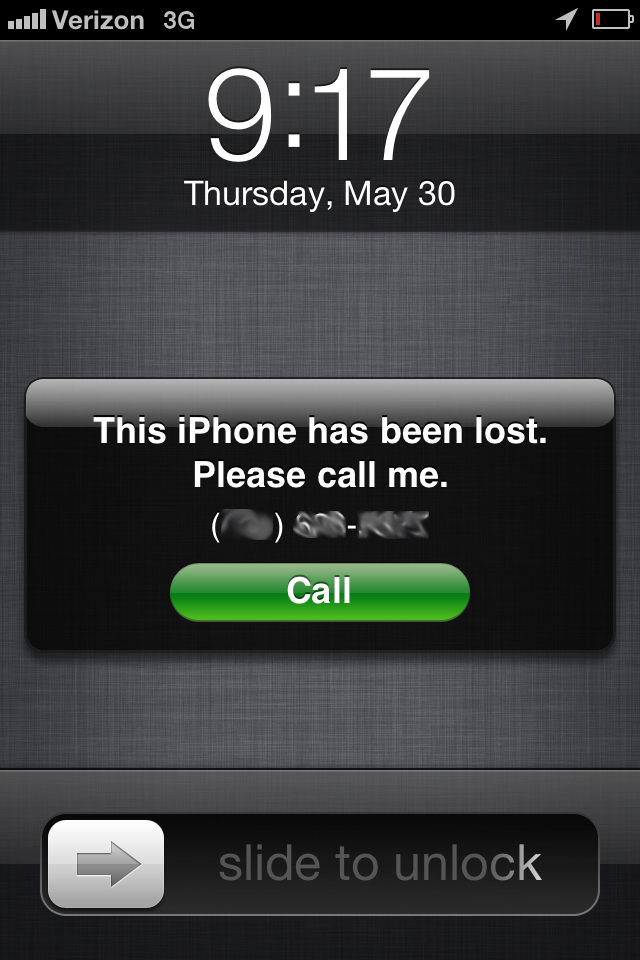 Later at the hotel, after Audrey was asleep, Denise noticed her phone was not in her bag. We searched the hotel room (and when I say we I mean she). Nothing! And then her eyes lite up, not that happy "oh my phones in the babies stroller". No this was "I forgot my phone..." yeah, on the beach. So we get the iPad and launch the Find My iPhone app. Sure enough, the map animates to Golden Gate Park. So now Denise frantically gets her things together and readys to retrieve it. I remotely lock it and add my mobile number in the hopes that if someone has it, they'll call us. Not even a minute later and they do, well he does. He sounds sketchy, and right away I'm thinking "There is no way my wife is going to get this alone." and she turns to me with a nervious look and says "We're waking Audrey up, and you're coming with.".

The guy, well call him "Greg", says to meet him at a Mexican restuarant in Greenwood. He wants $20 in exchange for the iPhone, fair deal right? At this point I am almost wondering if its even worth waking the baby, and making the trip. I mean all the data is synced or in the cloud anyway & Denise is up for a new phone anyway, so fuck it right? Wait! A new iPhone is probably months away and I am not up for a new phone until like 2015. So we head out.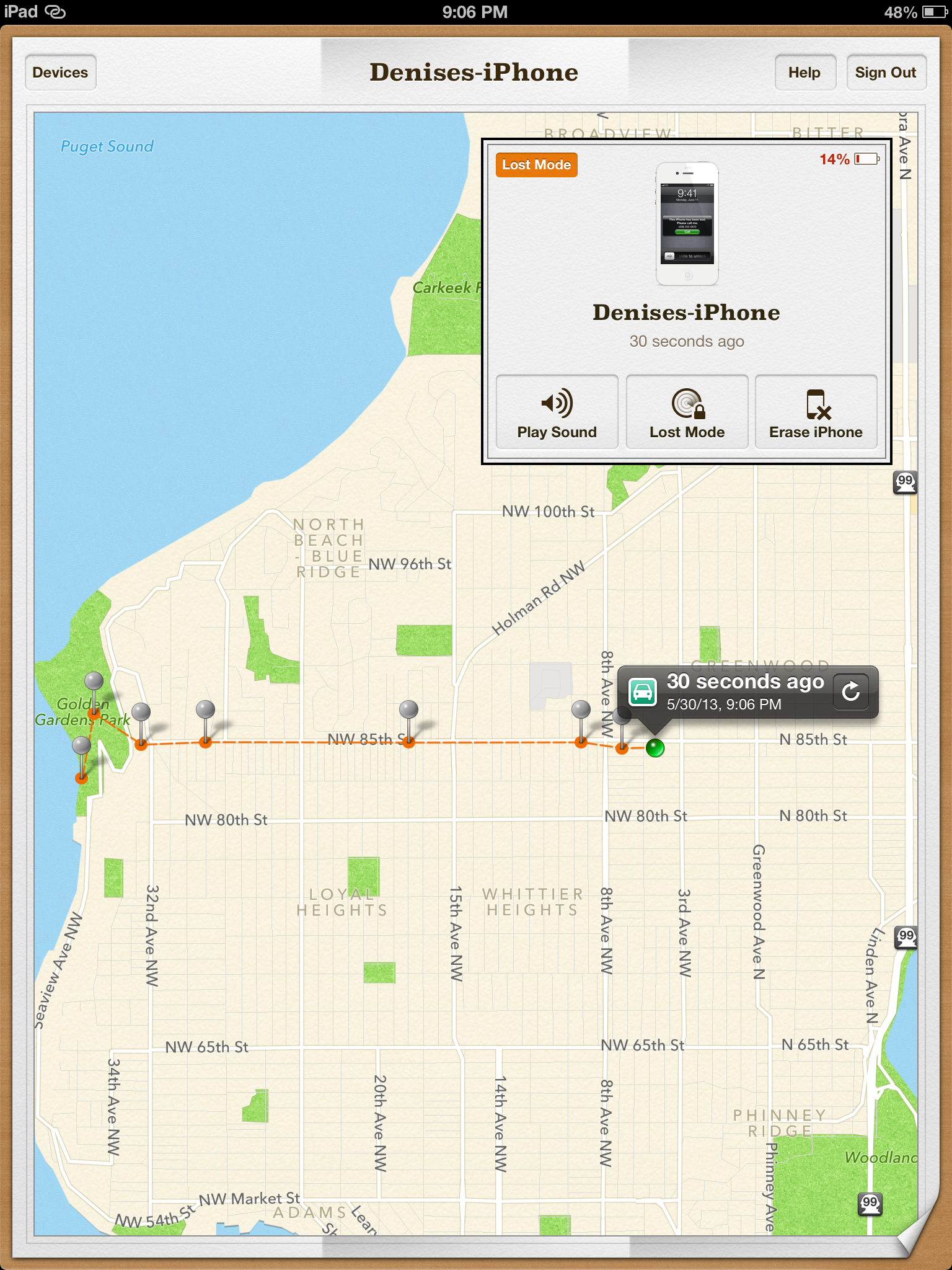 I refresh the iPad every so often to make sure the guy is actually headed there. Sure enough he is, and I am thinking technology is amazing! Some moments I feel like 007, and others I'm annoyed that I had to leave the hotel for this.

So now were outside Gorditos waiting from "Greg". He knows that Denise is wearing a white shirt and black vest, but we have no idea what "Greg" looks like. And then an older man, wearing a backpack, dirty jeans, filthy flannel shirt, and coat walks up. He actually walks passed Denise, and for some reason Denise had a feeling this was the guy. So she says "Greg?", and he says "Oh hai". Or maybe it was just "Oh Hi".

Denise hands him the 20, and he hands her the iPhone. Then he starts talking. He says things like "Normally if he finds a phone and is unable to return it, he tosses it in the lake" something about knowing the phone might have valuable data, not needing/caring about it himself, and not wanting it to get in the wrong hands. He says hes a "Buddist Bum" and how he only asked for something in return for the phone to "balance things out". Whatever his story, Im just glad we have the phone and are not dead at this point.
Quite a day, quite a vacation. Between this and all the playdates and kids over the past few days, by the time we get home we're going to need a vacation from the vacation.